Experience the ultimate culinary journey.
Thanks to a special blend of iron, Lodge is once again reinventing cast iron cookware with Blacklock. This Dutch oven is lightweight and made to slow-roast meats and simmer soups and stews.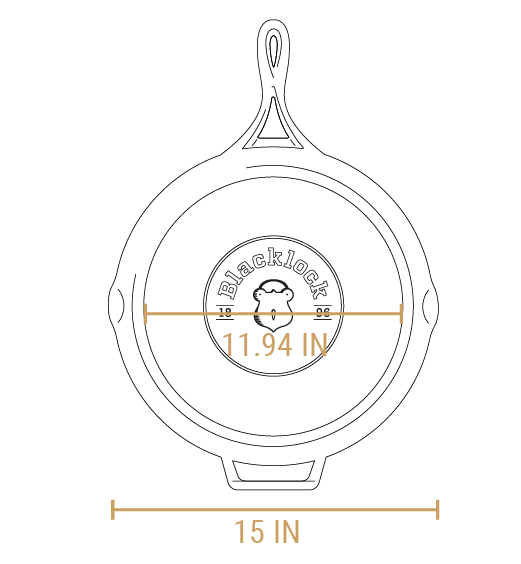 Length21.66 IN Height2.9 IN Weight 7.18 LBS Width 15 IN Volume0.55 QT
Great For feeding a crowd  Cooking Surface Area 125.22 SQ. IN.
Triple seasoned

— Three layers of seasoning for a natural, nonstick finish
— Exceptional flavor and simplified cleanup

Lightweight cast iron
— Proprietary recipe of iron, cast thin
— Reinvented to lift, carry, and handle with ease
Durable craftsmanship
— Quality cookware that's trusted to last for generations
— Extended, raised handles add comfort and stay cooler longer
Unparalleled versatility
— Resilient and adaptive cookware
— Use on any stovetop, oven, grill, or open flame